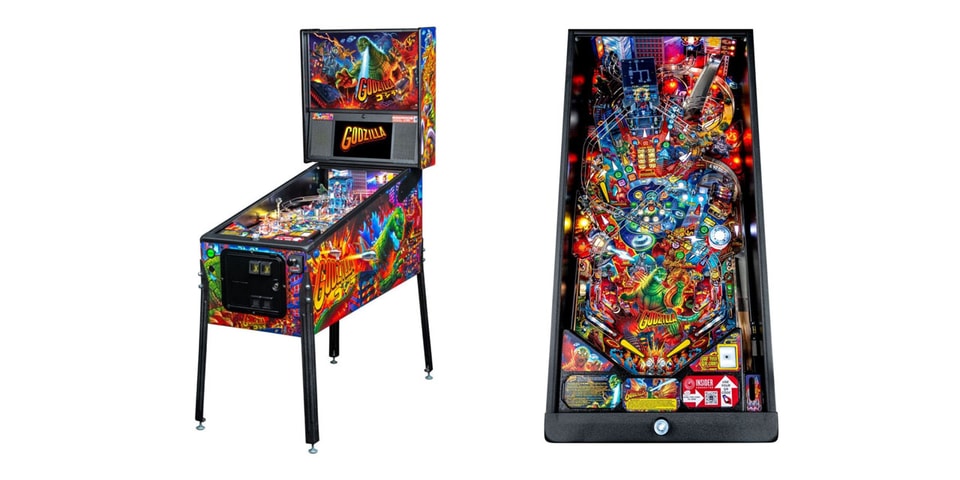 Stern Pinball and Toho International have teamed up to release a new range of Godzilla-inspired pinball machines. The new pinball machines come in pro, premium and limited edition models.
The range of pinball machines features the "Godzilla" song by Blue Oyster Cult, hand-drawn artwork by Zombie Yeti, three spinning targets, three flippers, three "powerline" themed stand-up targets, wireform ramps and a UFO pop pumper. Additionally, all three models of the pinball machines feature a "Magna Grab" magnetic newton ball, which can catch pinballs from five different shot paths. Elevating the machines are video and audio components from ten Toho Showa Era Godzilla films to create an immersive experience.
The collaborative pinball machines also debut Stern's Insider Connected System. Featuring a QR reader on the bottom arch, players can interact with not only the game but Stern's new network in a variety of ways. The system offers new engagement and entertainment features in addition to an operator-focused toolset to drive location play and remotely manage the machine. The full range of new features is set to roll out over the coming year.
The Godzilla pinball machines are available now through Stern Pinball distributors. The Pro model retails for $6,899 USD, the Premium model for $8,999 USD and the Limited Edition model for $10,499 USD.
In related news, Razer has created non-slip finger sleeves for mobile gaming.