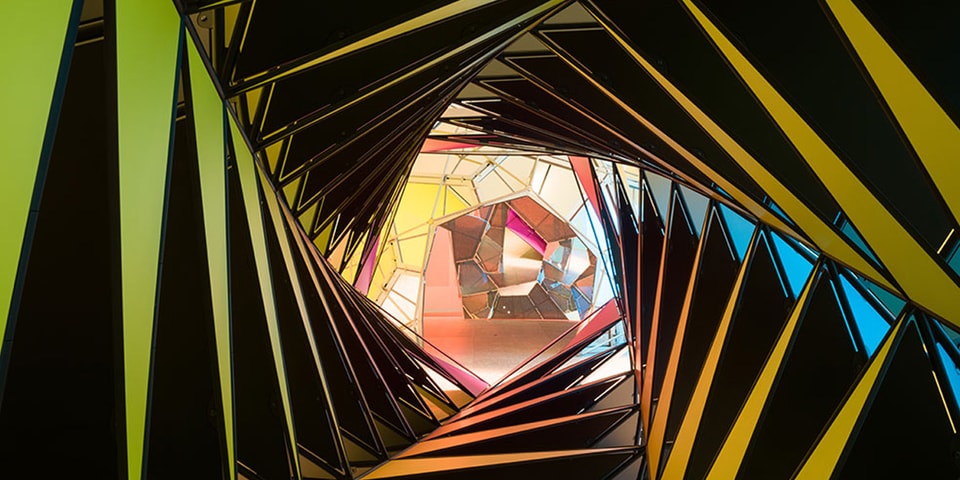 Olafur Eliasson is recognized around the world for his breathtaking artistic installations that reawaken a sense of self and the living world around us. The Icelandic–Danish artist has unveiled a new exhibition that continues on this trajectory, entitled "The Living Observatory" at The Art Space 193 in Daejeon, South Korea.
The multi-room artwork tinkers with the viewers' sense of perspective through a tour of form and color. More than just a static installation, "The Living Observatory" is "co-produced by the viewer's physical experience of them," according to the artist. Eliasson divides the piece across four different colors planes — black (north), cyan (east), yellow (south), and magenta (west) — which correlate to the CMYK color scheme that is standard across printing and analog photography. The geometric passageways present a myriad of illusions, where the shapes seen from a distance remerge at a different scale upon closer inspection.
Eliasson's latest artwork joins a long list of captivating sculptures, films, and installations that comment on urgent issues such as the refugee and climate crisis. Works include a recent augmented reality piece for The Shed, his "Life" exhibition at Foundation Beyeler, along with his iconic transformation of the Tate Modern's Turbine hall. "The Living Observatory" is now on view at The Art Space 193.
In other art news, researchers have uncovered massive camel sculptures that date back 8,000 years.
The Art Space 193
3-1 Doryong-dong,
Yuseong-gu, Daejeon,
South Korea