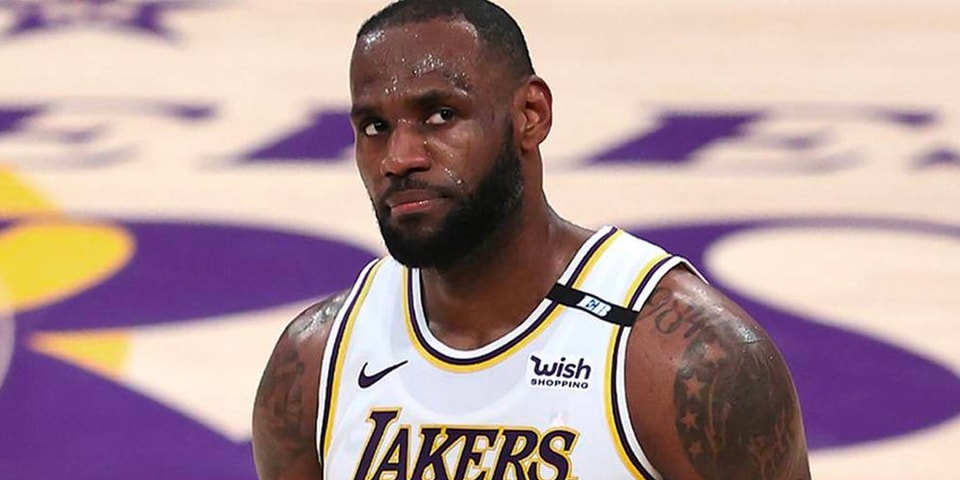 Netflix's Squid Game needs no introduction. The popularity of the show has transcended cultures and genres, even having the greatest of sports stars debating the events of the show.
SPOILER ALERT: In a recent post-game press conference, Los Angeles Lakers' stars LeBron James and Anthony Davis gave their own insights on the season's finale. James is seen chatting with AD about the polarizing finale that saw the protagonist Seong Gi-hun choose to go back to the game instead of getting on a plane to see his daughter. James can be heard asking AD if he finished the show, later weighing in on how he actually felt. He said, "I didn't like the ending, though. I know they'll start it off with a Season 2 but, like, get on the fucking flight and go see your daughter, bro. Like what are you doing?"
The two players agreed that Gi-hun should have gone home and left the game as is and put the large sum of winnings to a better life with his daughter. AD chimed in saying that he should use the money to try to reconcile with his ex-wife, too. The conversation between the two pals prompted others online to have their own debates regarding the ending. Take a look below at what fans thought about the Squid Game Season 1 finale.
OK BUT THEY HAD TO MAKE AN EPIC SETUP FOR SEASON TWO
Also, the reasoning for his desire to do something about the squid game is all explained in that dialogue at the end during the twist! (Trying to discuss without any spoilers)

— Yunnie (@yunniekim) October 13, 2021
Skip on undisputed: "Lebron like squid games because that's how he got rid of some of his teammates! He got them off the team for his own selfish reasons!" ? pic.twitter.com/DedWOJHZve

— bandgang? (@Bandgang_chris) October 13, 2021
That was me screaming at my screen, like it was going to change anything ?

— ??BreonnaTaylorSleptWB ?? (@LadyJmbala) October 13, 2021
— John Elrod II (@LOTNorm) October 13, 2021
His daughter 12 hours later at arrivals pic.twitter.com/uHZdWwu6VT

— Frank White (@choccybizzle) October 13, 2021
Hearing Lebron saying bro wtf hits different?

— Brayz?? (@MiamiBrayz) October 13, 2021
Elsewhere in Squid Game, the series' director reveals why he is still "wrestling with" the idea of season 2.