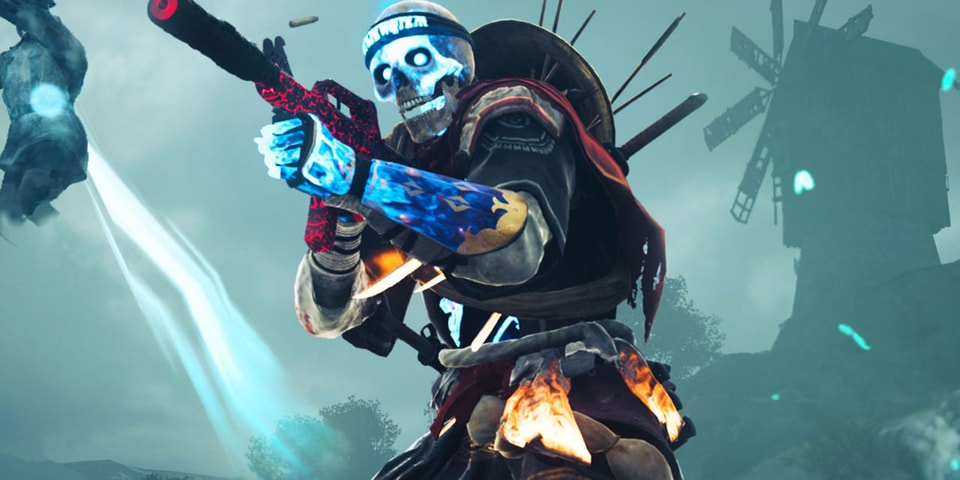 Call of Duty has unveiled an all-new Ghost of War Ultra Skin bundle, which is now available in both the Black Ops Cold War and Warzone stores.
The new skin is designed to fight off fellow Operators and specters inside the new Ghosts of Verdansk mode or in various other Halloween-themed playlists.
"An old war legend tells the tale of a skeletal creature born out of the blood and ashes of the deadliest battles," the game says of the skin in a blog. "Powered by supernatural energy, the hollow warrior knows no allies and can fight for an eternity. Bound to Naga's bones, but not his flesh, the 'Ghost of War' is ready to fight for you in Warzone and Black Ops Cold War."
The bundle arrives with three weapon blueprints — one shotgun, one SMG and one assault rifle — each of which includes five attachments for versatile combat. There's also a new finishing move, dubbed the "Shot Down," which allows players to use supernatural and small-arms firepower to "humiliate" an opponent in a sneak attack. Rounding out the bundle, a mini-map watch is available across both games and a new vehicle skin and horn is included exclusively in Black Ops Cold War.
The bundle is available to purchase in both games and on Call of Duty's website.
Elsewhere, watch the first trailer for Grand Theft Auto: The Trilogy — The Definitive Edition.