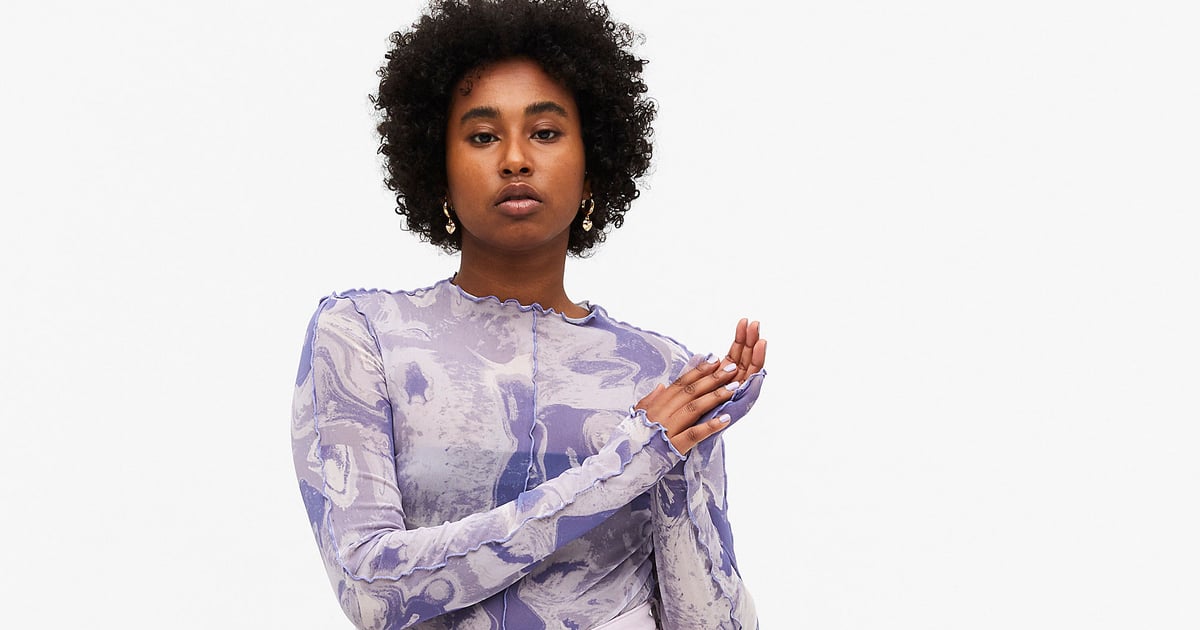 Maya Jama's printed mesh dress on RuPaul's Drag Race UK piqued viewers' interest in the popular fashion trend, which is currently being done best by London boutiques Auné and Kai Collective. But even before Jama debuted this trend to the fashion enthusiasts of drag, it was one of the biggest microtrends of the '90s thanks to Jean Paul Gautier's printed, sheer designs.
Printed mesh dresses and sheer tops are meant for those who are fearless with their style. And although this fashion trend leaves little to the imagination, you can still have fun with mesh pieces without baring all your bits. We suggest pairing your favourite sheer dress with a simple bandeau bra top and matching boy short or cheeky pair of pants. Alternatively, you can style this look with any type of shapewear that feels comfortable and layers nicely under sheer fabric.
Ahead, check out 19 of the best printed mesh dresses and sheer tops to shop online now.