From Canada's wild backcountry to the jungles of Brunei, we take a look at some fantastic hikes through the cleanest air in the world
The view wasn't so bad. Sure, it was over the communal bin area but there was a roof so you didn't really notice it. We had to put up some net curtains because precisely six flats and nine balconies had a direct view into our flat but that was okay – privacy was always hard to come by in London.
Even the noise wasn't really a problem. Being on the road wasn't always quiet.
It was the air. Heavy pollution, barely noticeable before we left London, left my skin shockingly grimey at the end of the day. My every-other-morning run by the River Lea would wind through a host of unnatural smells and the city's cars were always numerous as ever.
Statistics show that conditions are improving (at least at the nearest monitoring station), but the fact remains: the air quality in London leaves a lot to be desired.
Long-term readers of Atlas & Boots will know that Peter and I left London in 2014 for a trip around the world. We returned briefly in 2016 and although we were delighted to be back in London, we were also reluctant to return to city life.
Following that, we cast around for somewhere to go. Peter's instinct was Scotland, the most beautiful place on earth according to him, but it was simply too far for me. We agreed on somewhere in between: a small town called Richmond on the edge of Yorkshire Dales National Park.
10 hikes through the cleanest air in the world
We can be in hiking in the Yorkshire Dales in five minutes by car and 15 minutes on foot. It is one of 10 national parks in England, so it's probably fair to say it's also one of the most beautiful places in the country.
We've fallen utterly in love with it, and its air! Gone are the fumes, the traffic, the unnatural smells and the pollution. Instead, we now live in an area with some of the lowest nitrogen dioxide levels in England.
Inspired by our surroundings, we take a look at 10 hiking trails from further afield, that offer some of the cleanest air in the world.
1. Laugavegurinn, Iceland
Distance: 77km (48 miles)
Duration: 4 days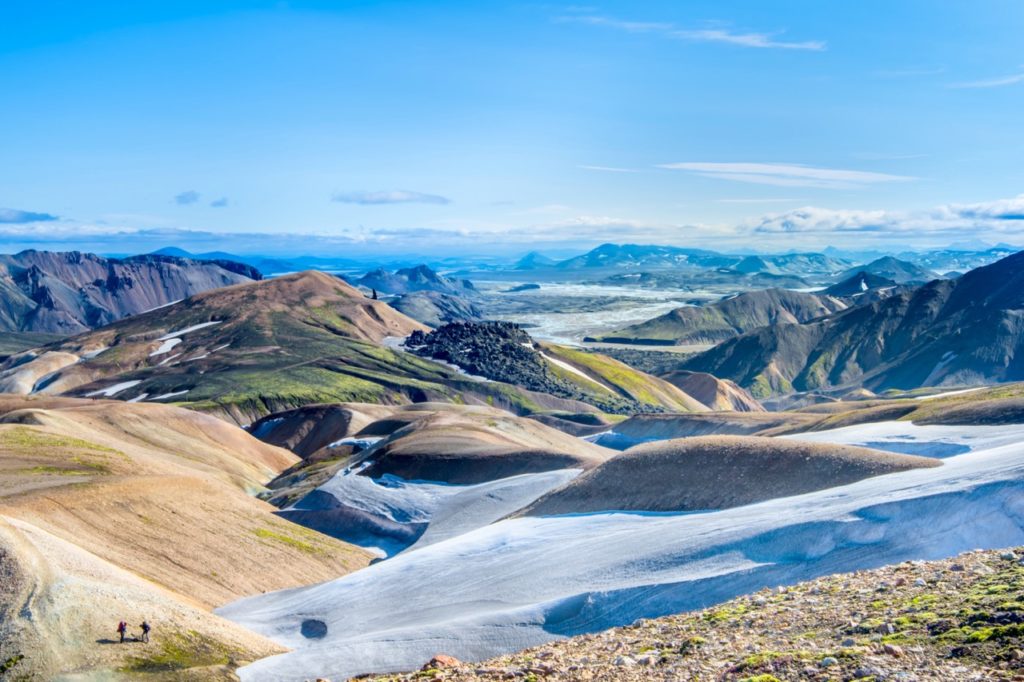 Despite the famous 2010 eruption of Eyjafjallajökull volcano, Iceland still enjoys some of the cleanest air in the world according to the World Health Organisation (WHO).
The country's Laugavegurinn trail is ideal for hikers keen to experience true Icelandic wilderness. It takes in the twin craters of Magni and Móði (named after the sons of Thor) and winds through a diverse landscape of mountains, glaciers, roaring hot springs and a multitude of waterfalls including the 200ft-high cascades of Skógafoss.
Accommodation is available by way of six huts along the trail (June to September; book ahead) or on campsites located by the huts. Wild camping is not allowed.
Further reading: The Laugavegur Trail: A Hiking Companion to Iceland's Famous Trek
2. Tonquin Valley, Canada
Distance: 43km (27 miles)
Duration: 3-5 days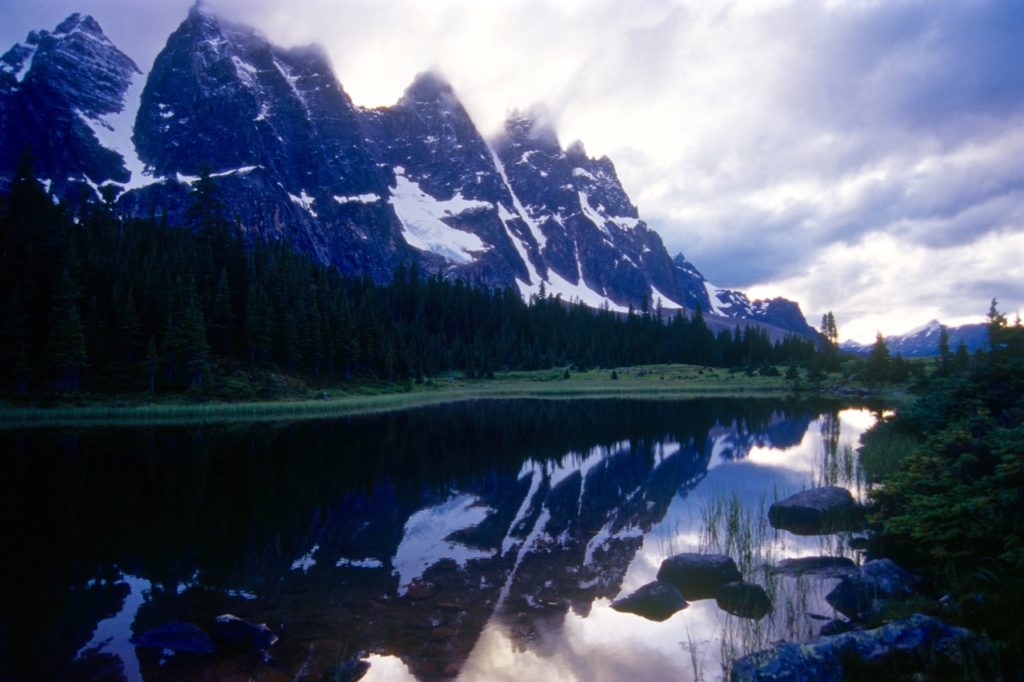 This scenic hike winds through the high McCarib Pass to Tonquin Valley and out via the Astoria River, offering breathtaking views of Canada's backcountry landscapes.
The area's majestic Ramparts, mighty glaciers, acres of flowers and glittering Amethyst Lake paint a stunning picture set amid some of the cleanest air in the world. In fact, it was here that legendary photographer Ansel Adams took his first trip as a Sierra Club photographer.
Visit July to September for the best weather but be aware that it can snow at any time of the year.
Further reading: Life of the Trail 6: Historic Hikes to Athabasca Pass, Fortress Lake & Tonquin Valley
3. Karhunkierros, Finland
Distance: 80km (50 miles)
Duration: 3-4 days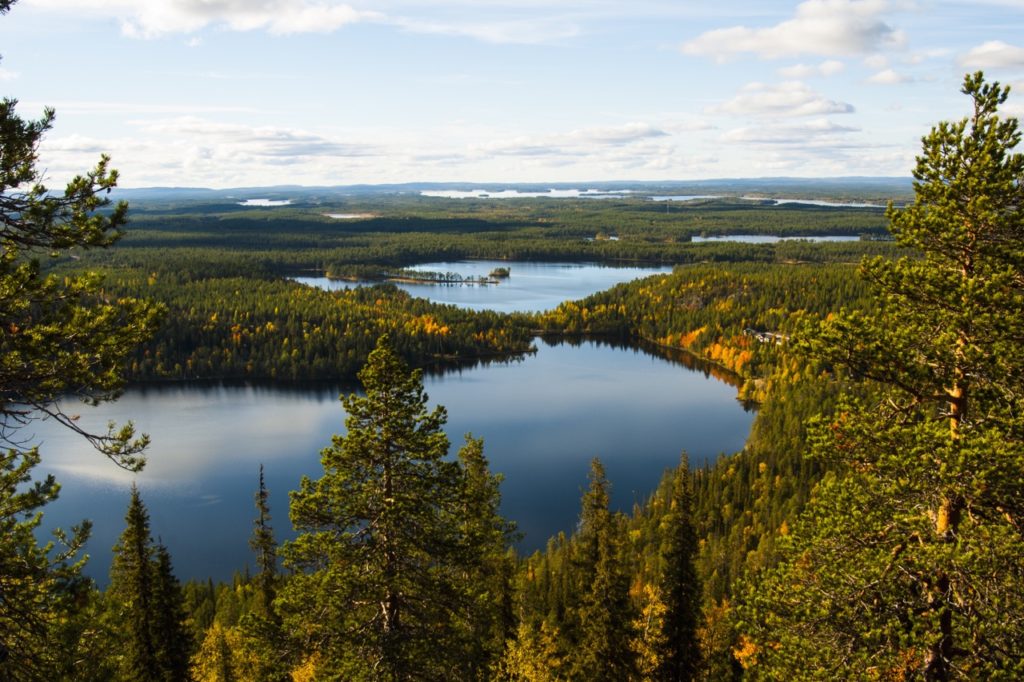 The Karhunkierros trails, also known as the Bear's Ring Trail, meanders through Finland's Oulanka National Park taking in gorges, waterfalls, canyons and rapids.
Eight wilderness huts dot the route and there are several campfire sites and lean-to shelters (wild camping is not allowed). For the less adventurous, there's the Little Bear's Ring which is 12km (7.5 miles) and can be done in a day. Visit June to October for the best weather.
Further reading: Lonely Planet Finland
4. Bukit Shahbandar, Brunei Darussalam
Distance: 3.4km
Duration: 2 hours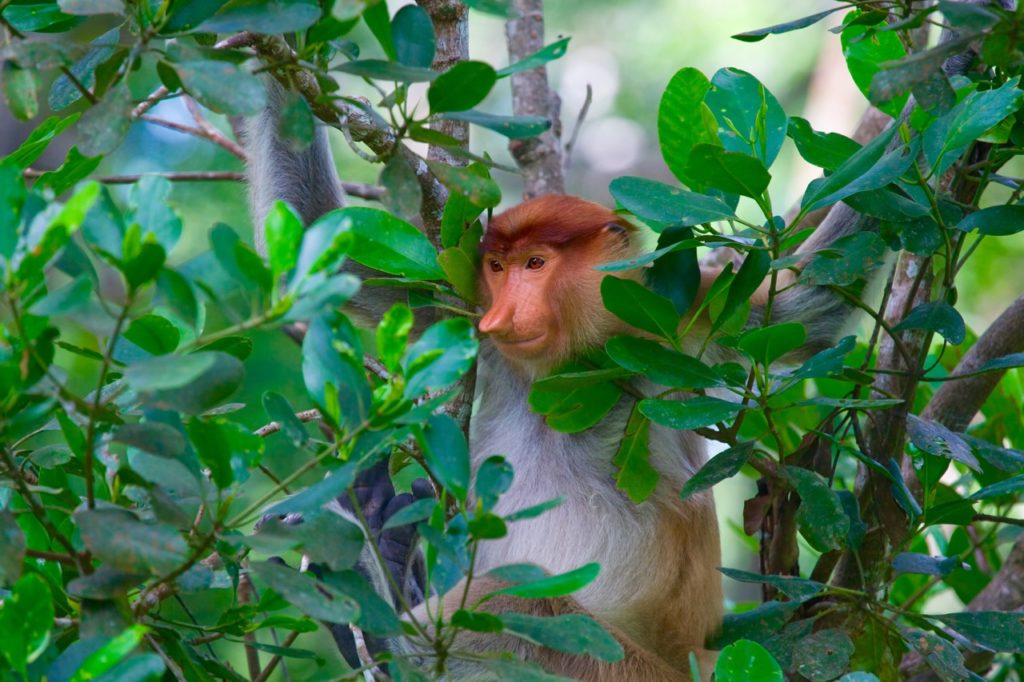 Brunei, a tiny nation on the island of Borneo, doesn't immediately spring to mind when considering the cleanest air in the world, but is only two positions behind Iceland according to the WHO.
Alas, hiking trails here are limited due to tight regulations. Options include Bukit Shahbandar, a short trail of undulating terrain or Ulu Temburong National Park. The latter is located inside 500 square kilometres (310 square miles) of pristine rainforest but tourists are only allowed to visit one square kilometre of it and only on an organised tour.
Further reading: Brunei Darussalam: The Country, The Sultan, The People
5. Arctic Circle Trail, Greenland
Distance: 165km (103 miles)
Duration: 7-10 days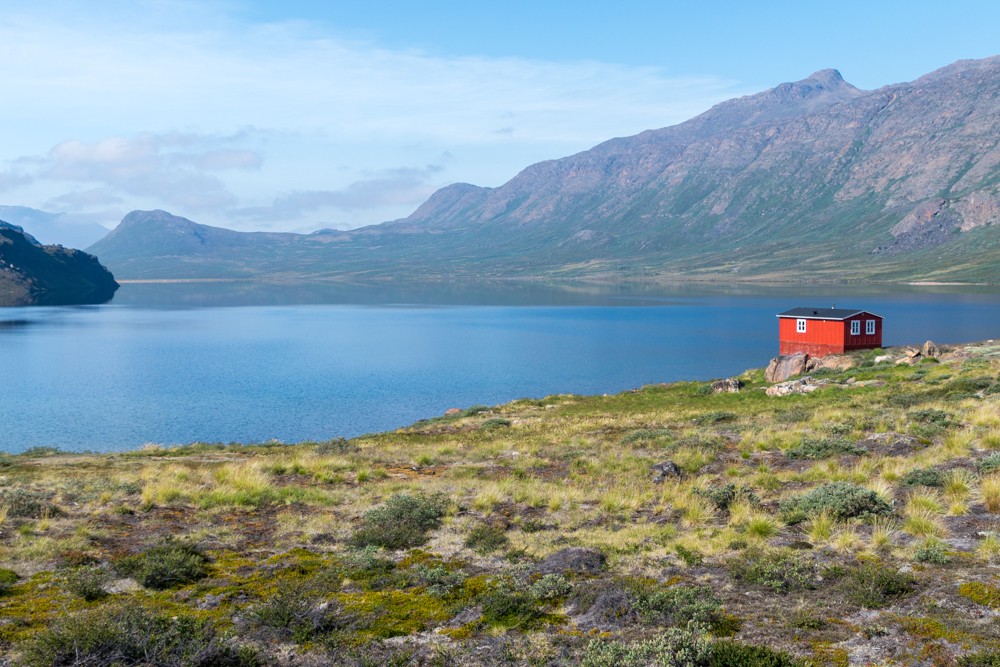 Hiking inside the Arctic Circle may not be everyone's idea of fun, but it does make for some stunning scenery set amid deliciously clean air. Peter completed (most of) this trail last year – you can read about his adventures in his post Trekking the Arctic Circle Trail: a dream goes up in smoke.
This trail, one of the most remote in the world, winds through the "land of one hundred lakes" and stirs the soul with its vistas of ringing emptiness. It runs from the inland settlement of Kangerlussuaq to the town of Sisimiut on the west coast.
There are eight sleeping huts along the trail that typically sleep only 4-10 people. This gives you an idea of just how few attempt the journey.
Further reading: Trekking in Greenland: The Arctic Circle Trail
6. Queen Charlotte Track, New Zealand
Distance: 70km (44 miles)
Duration: 3-5 days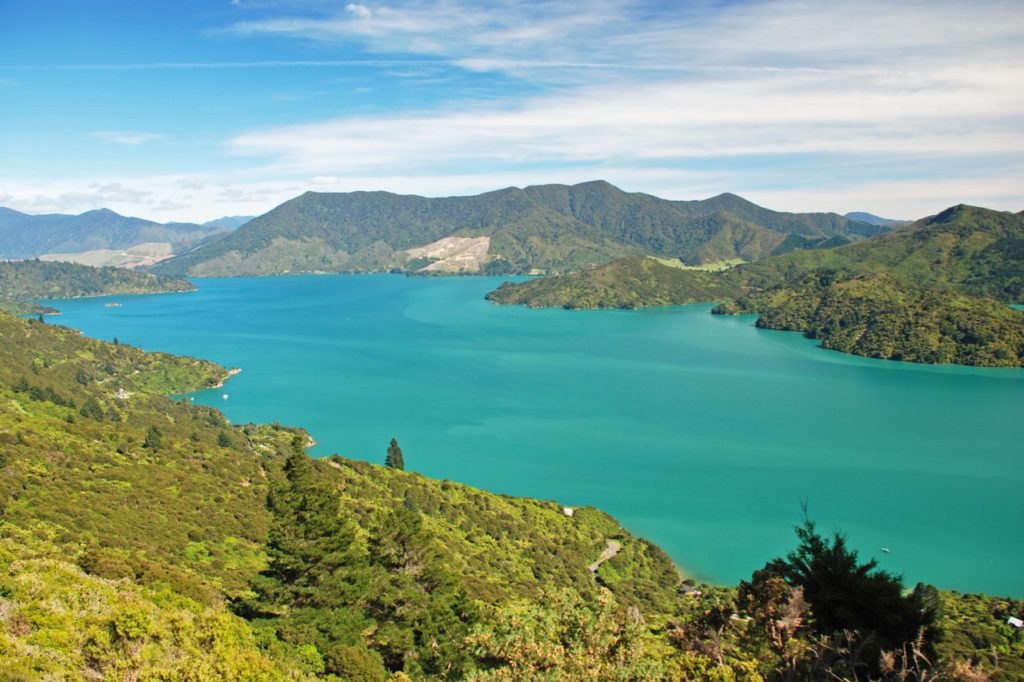 This year-round trail winds through the sun-dappled hills of Marlborough Sounds on South Island. Starting from Ship Cove, frequented by Captain Cook in the 1700s, the trail follows the ridge between Queen Charlotte Sound and Kenepuru Sound and winds its way to Anakiwa.
You can camp the whole way or stay overnight in comfortable lodges at Furneaux, Punga Cove and Portage. Be aware that most of the trail is open to mountain bikers. Visit between December and February if you prefer a more tranquil hike.
Further reading: New Zealand – The Great Walks: Includes Auckland & Wellington City Guides
7. Kungsleden, Sweden
Distance: 105km (65 miles)
Duration: 3-5 days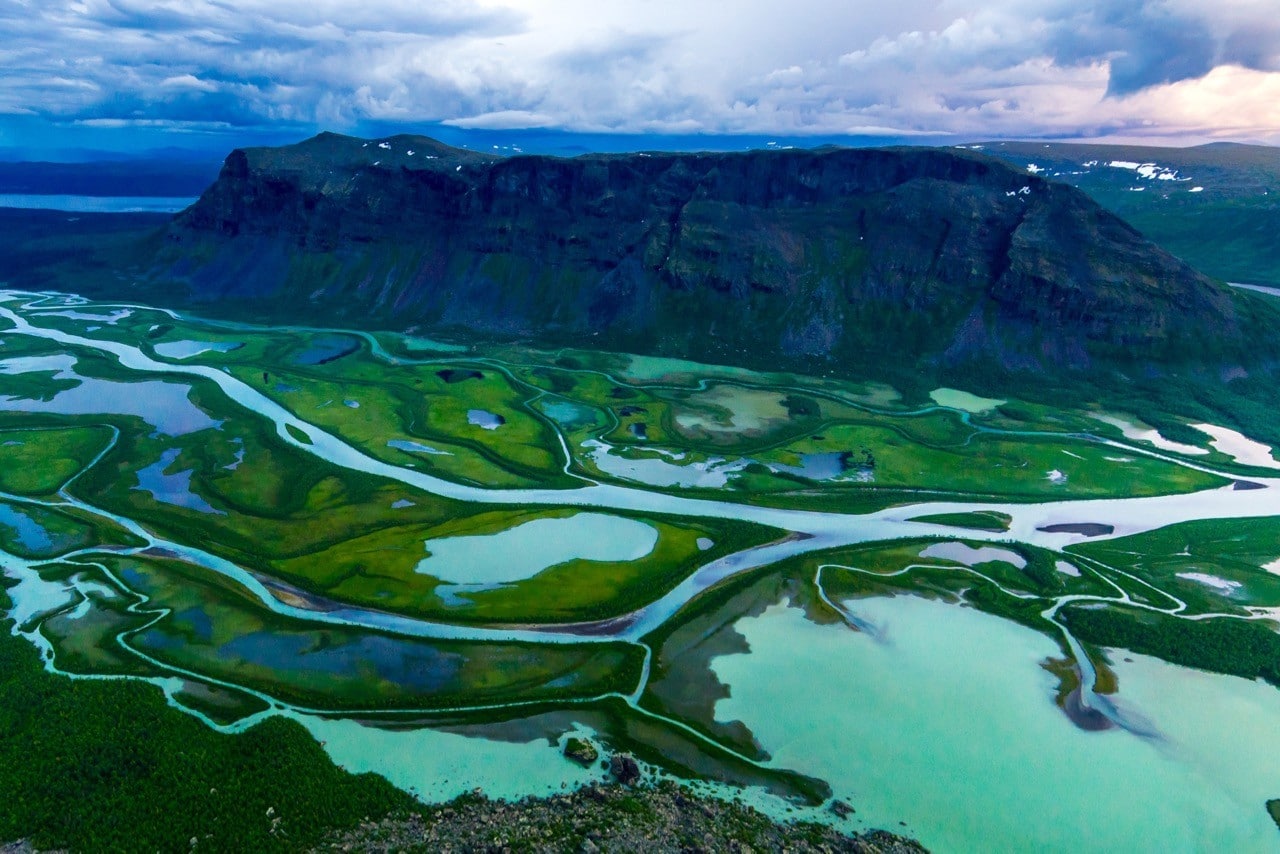 Located a hundred miles inside the Arctic Circle, Kungsleden or "The King's Trail" can be hiked north to south or south to north (opt for the former to keep the sun on you).
From Abisko Mountain Station to the village of Nikkaluokta, the trail winds through birch forests, open tundra and magnificent glaciers before crossing Sweden's highest peak, Mount Kebnekaise which stands at 2,111 metres (6,926 feet).
Huts are placed a day apart and offer comfort from the barren vastness of the great north.
Further reading: Kungsleden: The Royal Trail Through Arctic Sweden
8. Croagh Patrick, Ireland
Distance: 13km (8 miles)
Duration: 1 day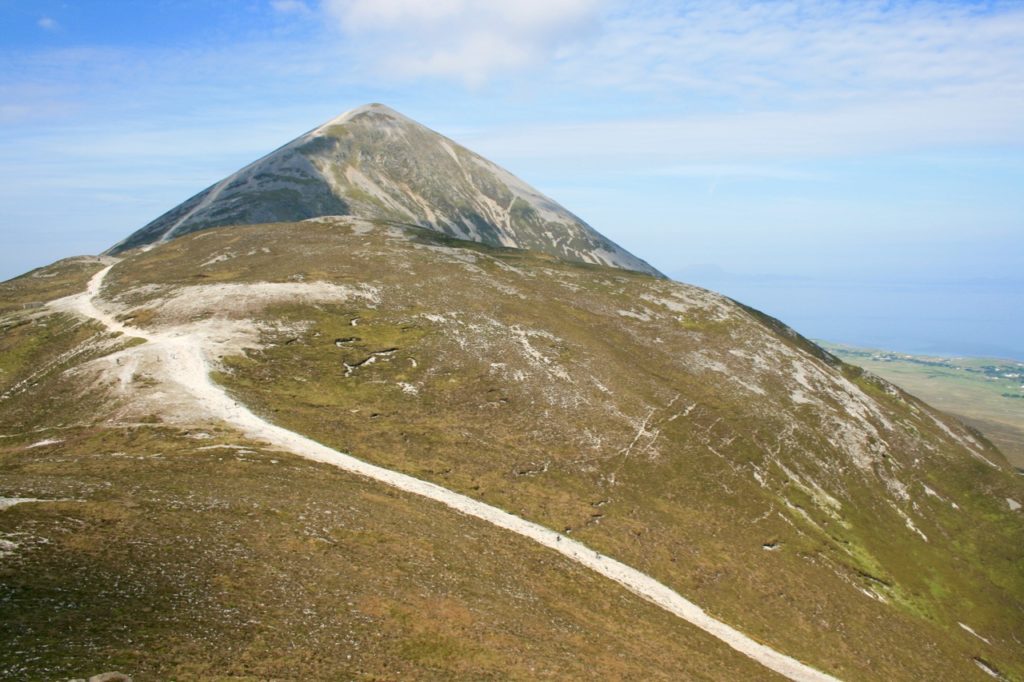 Legend has it that summitting this 764-metre (2,507-ft) peak seven times will guarantee your place in heaven – but once is enough for most mortals. The rocky climb is certainly steep but take comfort that over half its visitors are not hikers but pilgrims.
St Patrick is said to have spent 40 days and nights in prayer on the summit, a story that inspires visits from all over the world. Hikers and pilgrims alike are rewarded by stunning views of Clew Bay and County Mayo beyond.
It may also be heartening to know that a Guinness in the centuries-old Campbell's Pub is the customary way to finish. Spring to autumn is best for weather but the climb can be done year-round when the summit is free of snow.
Further reading: Croagh Patrick: A Place of Pilgrimage. A Place of Beauty
9. Bay of Fires, Tasmania, Australia
Distance: 26km (16 miles)
Duration: 4 days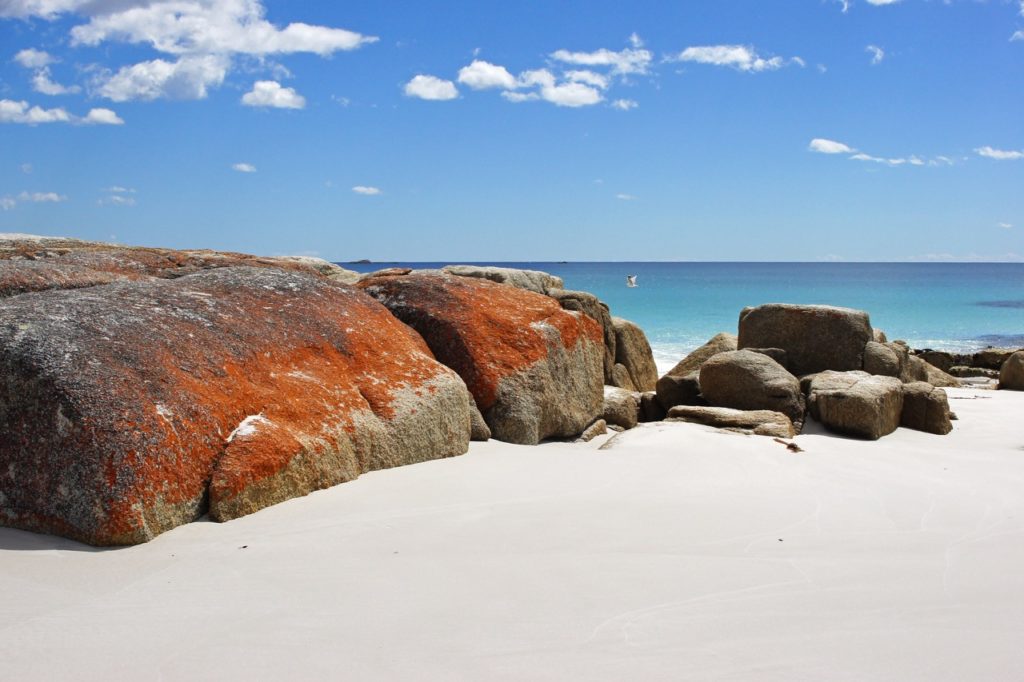 Tasmania lauds itself on fresh air and clean living. Sample it first hand with this stunning hike from Stumpy's Bay to Bay of Fires Lodge.
With views over endless reams of fine white sand, turquoise Tasman waters and surreal rock formations covered with red lichen, the trail pushes hikers up and out of the coves.
October to May is the best time to go and hikers must join a guided tour.
Further reading: 40 Great Walks in Australia
10. Shackleton's Route, Antarctica
Distance: 35km (22 miles)
Duration: 1-2 days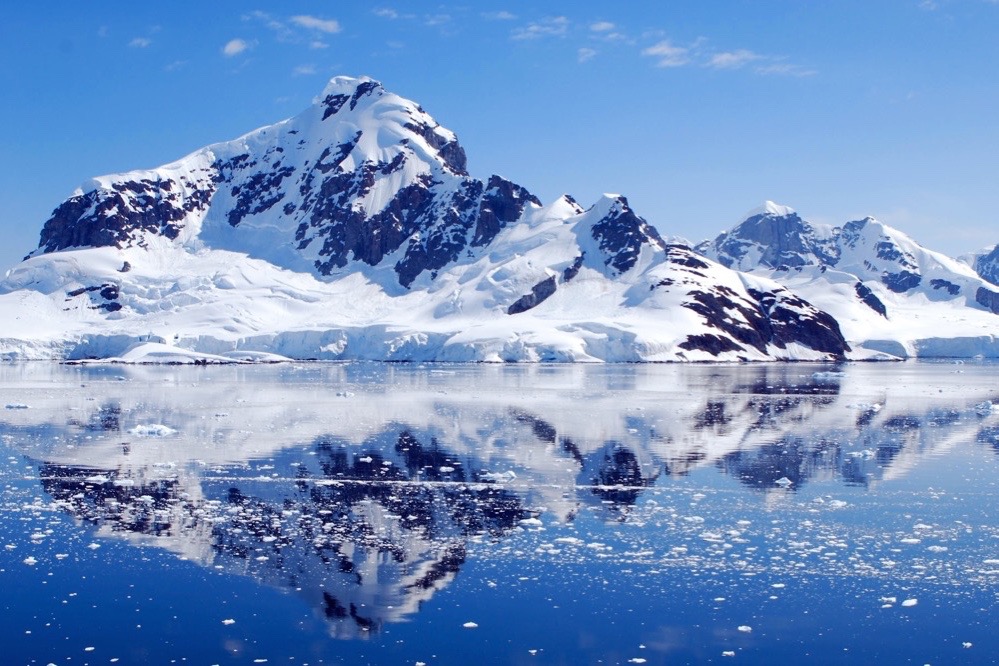 Antarctica is truly the last frontier in adventure travel. The air here is some of the cleanest in the world and the landscape, pristine. Hiking part of Shackleton's route from King Haakon Bay to Stromness is an epic undertaking over unpredictable crevasses and magnificent glaciers.
South Georgia's black beaches are filled with penguins and countless bird species line the route. The trail ends at Stromness at the same spot where Shackleton and his crew finally ended their epic journey to rescue.
Further reading: In Shackleton's Footsteps: A Return To The Heart Of The Antarctic
---
---
Enjoyed this post? pin it for later…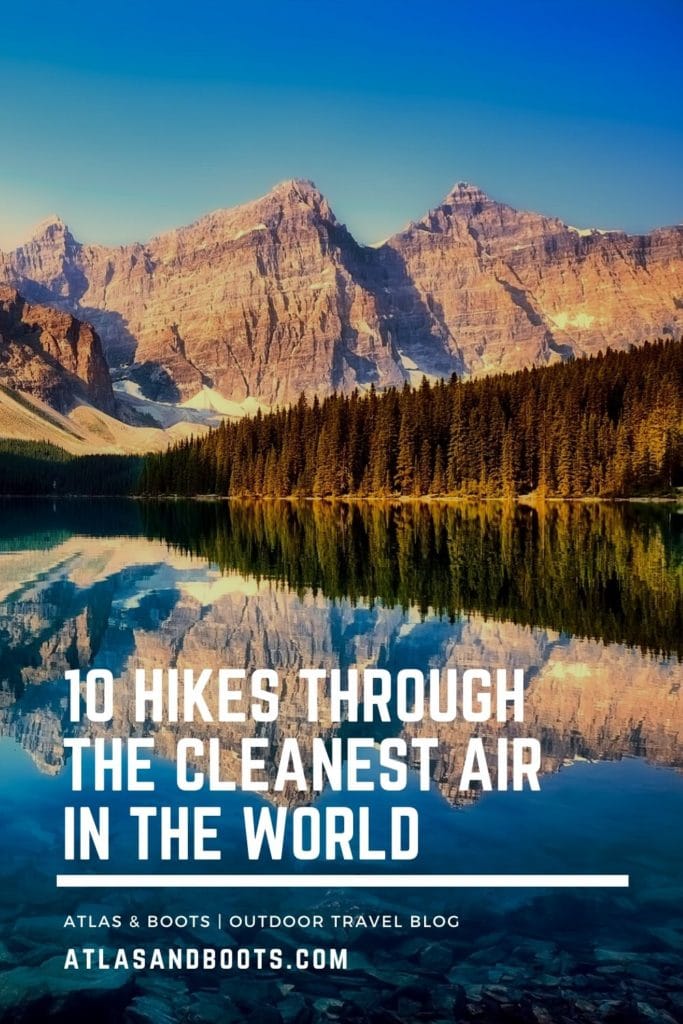 You Deserve to Make Money Even When you are looking for Dates Online.
So we reimagined what a dating should be.
It begins with giving you back power. Get to meet Beautiful people, chat and make money in the process. Earn rewards by chatting, sharing photos, blogging and help give users back their fair share of Internet revenue.